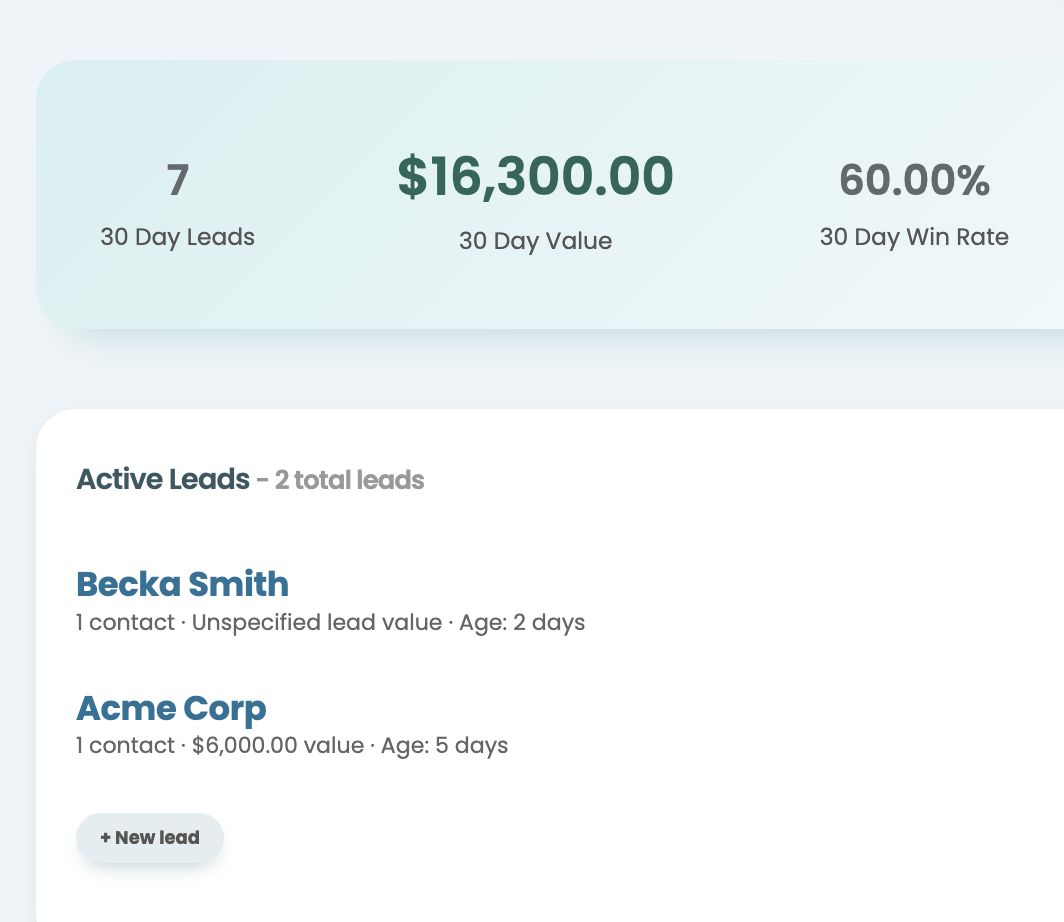 Track prospects as they convert to clients
Having a hard time understanding how your leads evolve into long term clients? Get a better understanding of your client-facing business by managing the funnel of your future clients with our Leads report, detailing your business's conversion rate.
Clientary can help your team track Leads, assign Lead Values, and report on Win/Loss metrics giving you the CRM you need for your business.
Make your first impression count
Your leads can receive Estimates and Proposals through your Clientary account. With Clientary, you will always be putting your best foot forward.
By managing your leads and clients in the same system as your proposals and invoices, you can have your entire business running smoothly end-to-end, saving you and your team precious time.