Choose your estimate template
Every Clientary dual-rendered estimate template displays responsively on mobile devices or renders just like paper on larger displays. Our system supports custom brand colors and branded logo out of the box so you can look professional with very little work. If you're not happy with how they look out of the box, our one-of-a-kind estimate template system allows 100% customization with HTML and CSS so that you can take a spin off of one of our professionally designed templates, or even create your own from scratch.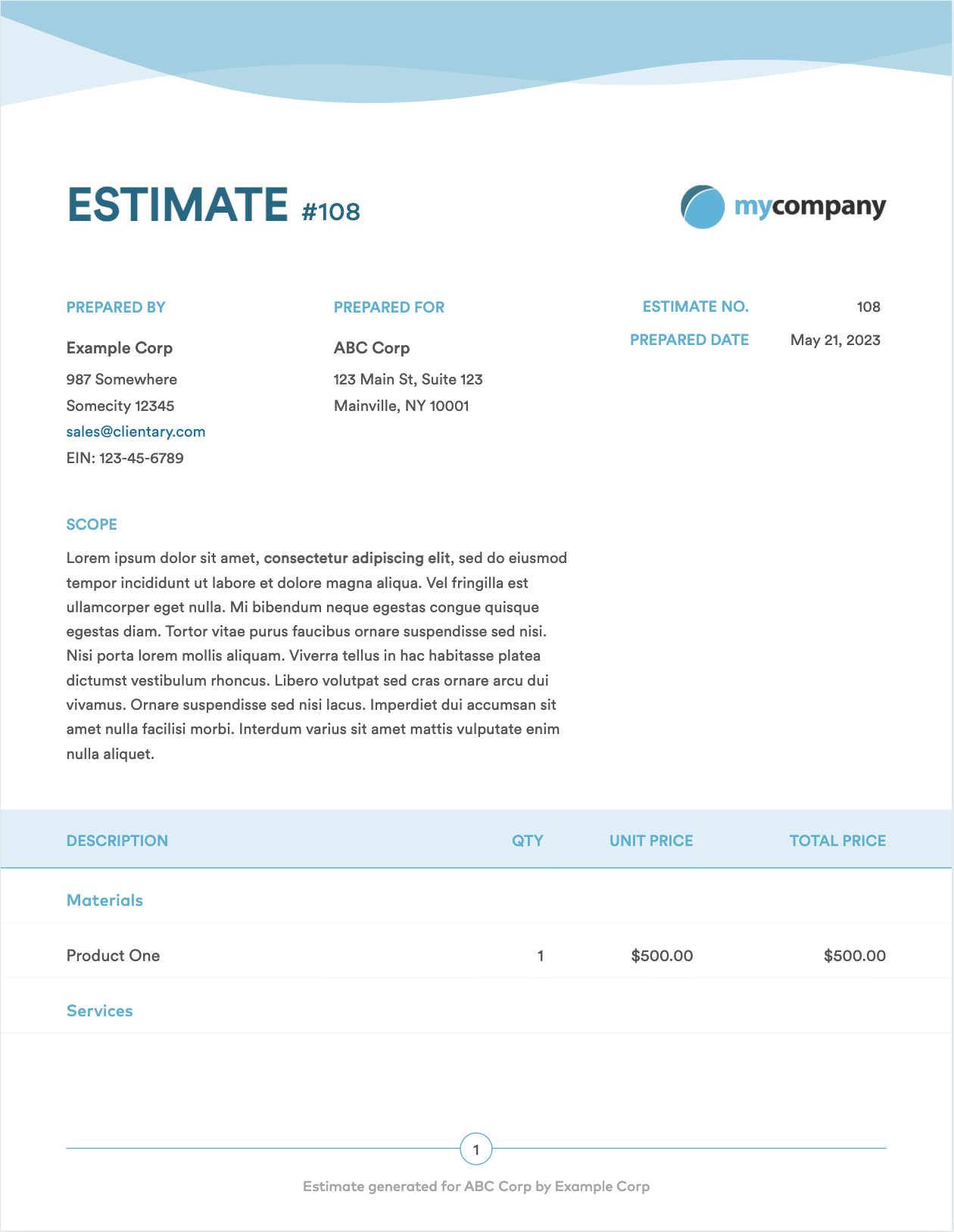 Wave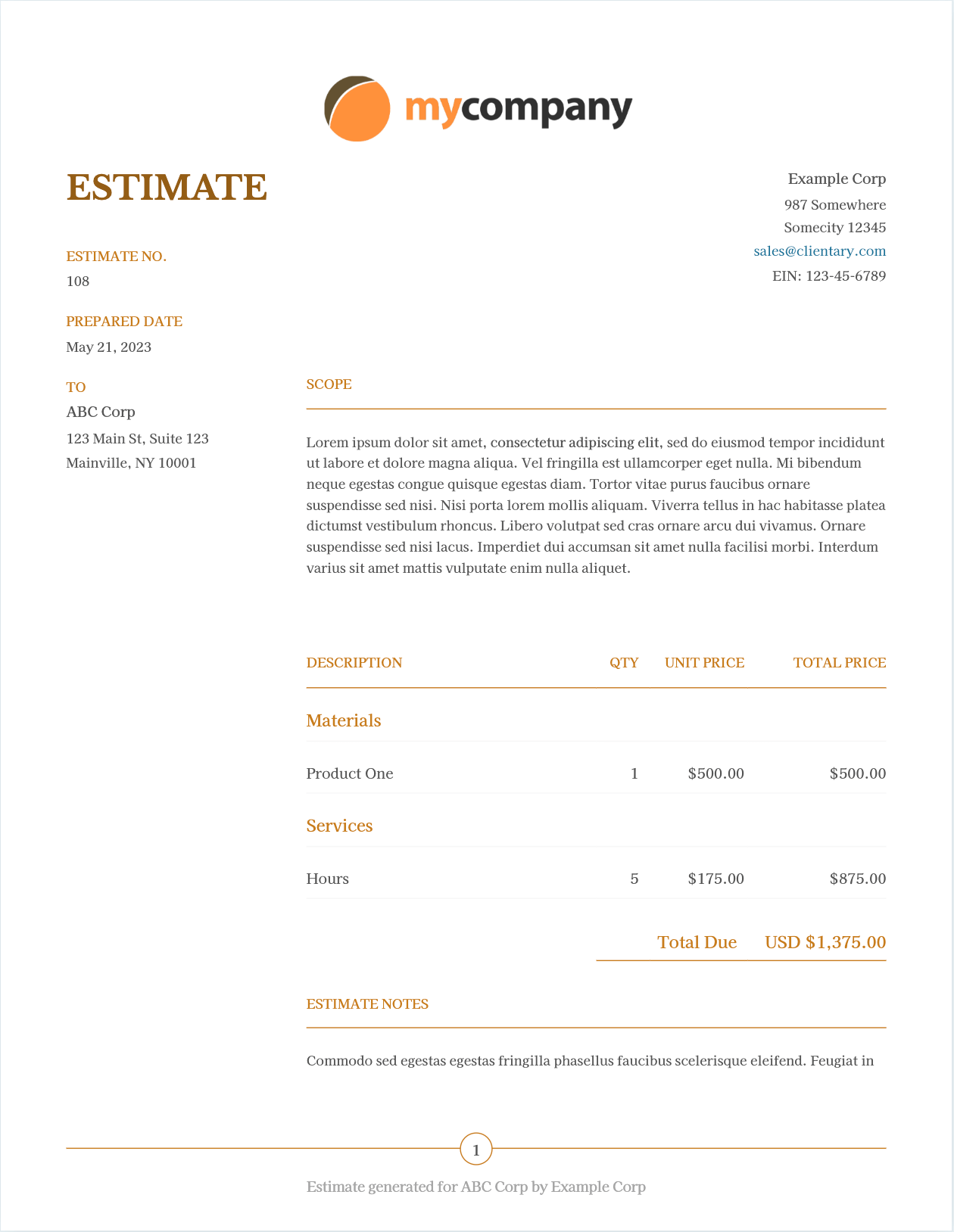 Chicago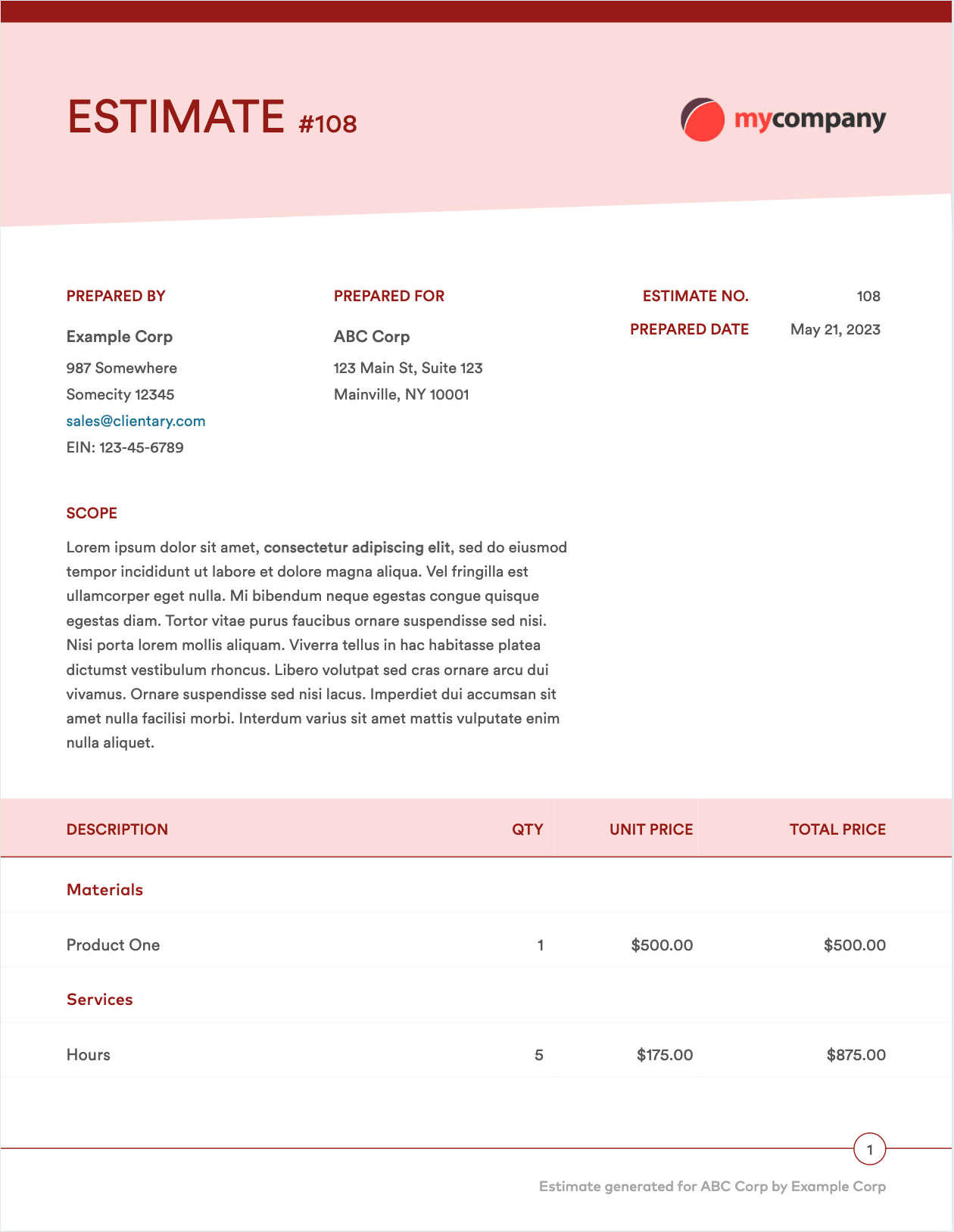 Simpla
Broadway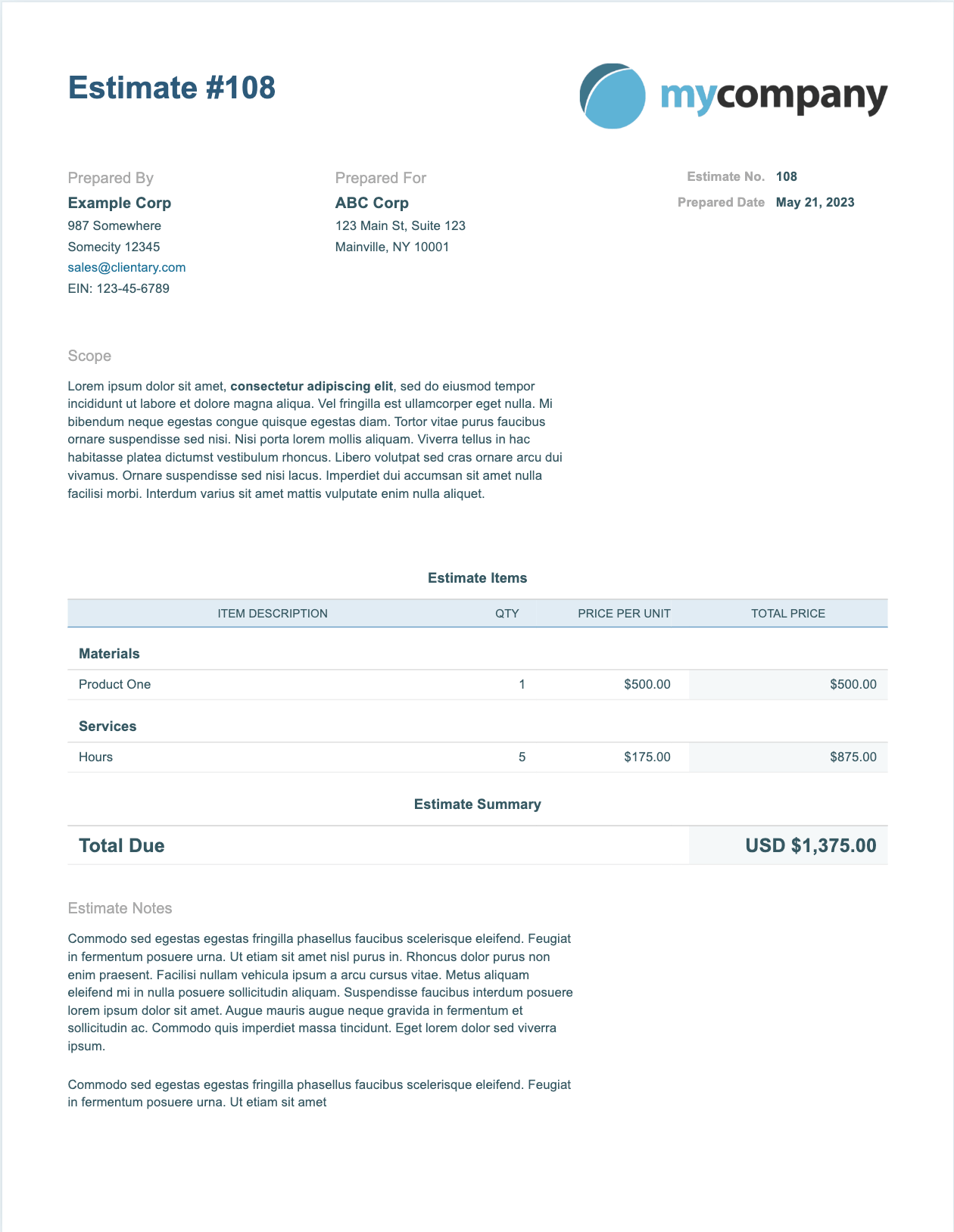 Spartan
What makes us different from other estimate generators and templates?
Start with more than just a template. Start with a system. Our estimates are more than just PDFs.
Built for digital delivery and acceptance so you will have confidence in moving forward with your client.
Unique dual-rendering template system means estimates can be rendered on responsive digital display or displayed just like paper.
Fully customizable with brand colors and logo. Templates are not locked to a theme color.
Templates are based 100% on extensible HTML and CSS, meaning your team can customize it down to the pixel.
Estimates can be sent via email with optional PDF attachment. Or you can print it just like an old-school estimate.
Highly Rated, Low-Key Loved.
Rated excellent: See why users rave about us
Most of the time I'm paid within minutes of sending an invoice because it's so easy for someone to check that task off their list. Obviously I like this software, but most importantly to me - my clients like it.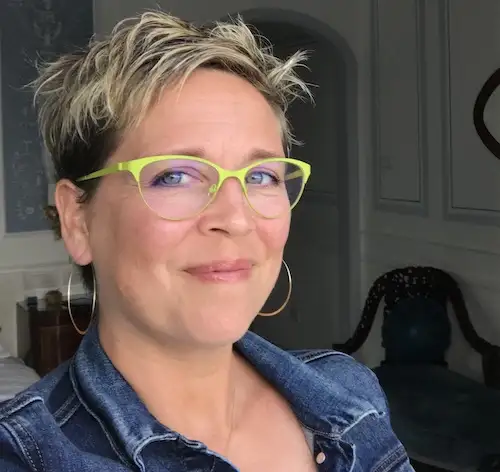 Robin H.
Freelance Writer
With recurring invoices, custom templates, time tracking, expense tracking, automated invoice reminders, and so much more, the toolkit they offer has kept us organized and hugely simplified our bookkeeping. I can't count how many times our clients have asked about our 'amazing' invoicing system.
Chris M.
Digital Marketer / Founder
When searching for a client management and invoicing system we researched all the tools for SMBs on the market and tested them out, and Clientary was our hands down choice for ease of use and the ability to easily customize client-facing documentation. And of course the very reasonable subscription fee. As they say themselves, "all the functionality we need, and none that we don't."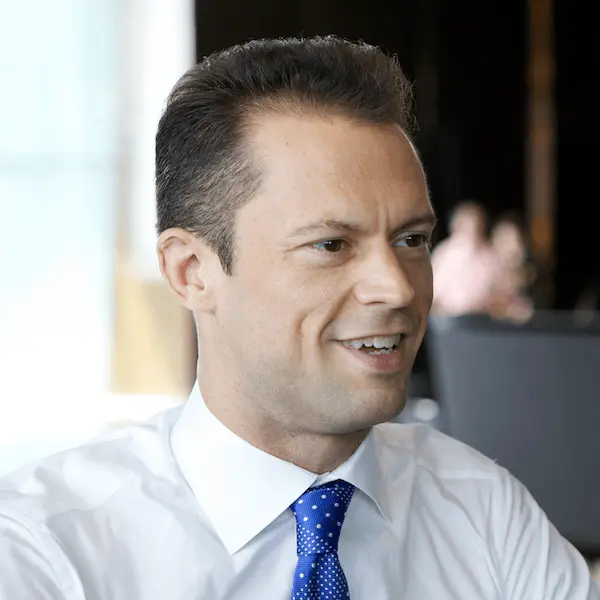 Brian N.
Consultant / Executive Coach
Beautiful Themes. Paper Display.
Unlike other invoicing solutions, Clientary invoices present just like paper on digital displays, PDFs, and in print. This gives your invoices the most professional, industry accepted presentation.
Our built in themes are designed to impress. Customizable theme colors to match your brand, or design your own invoice theme from scratch with HTML & CSS.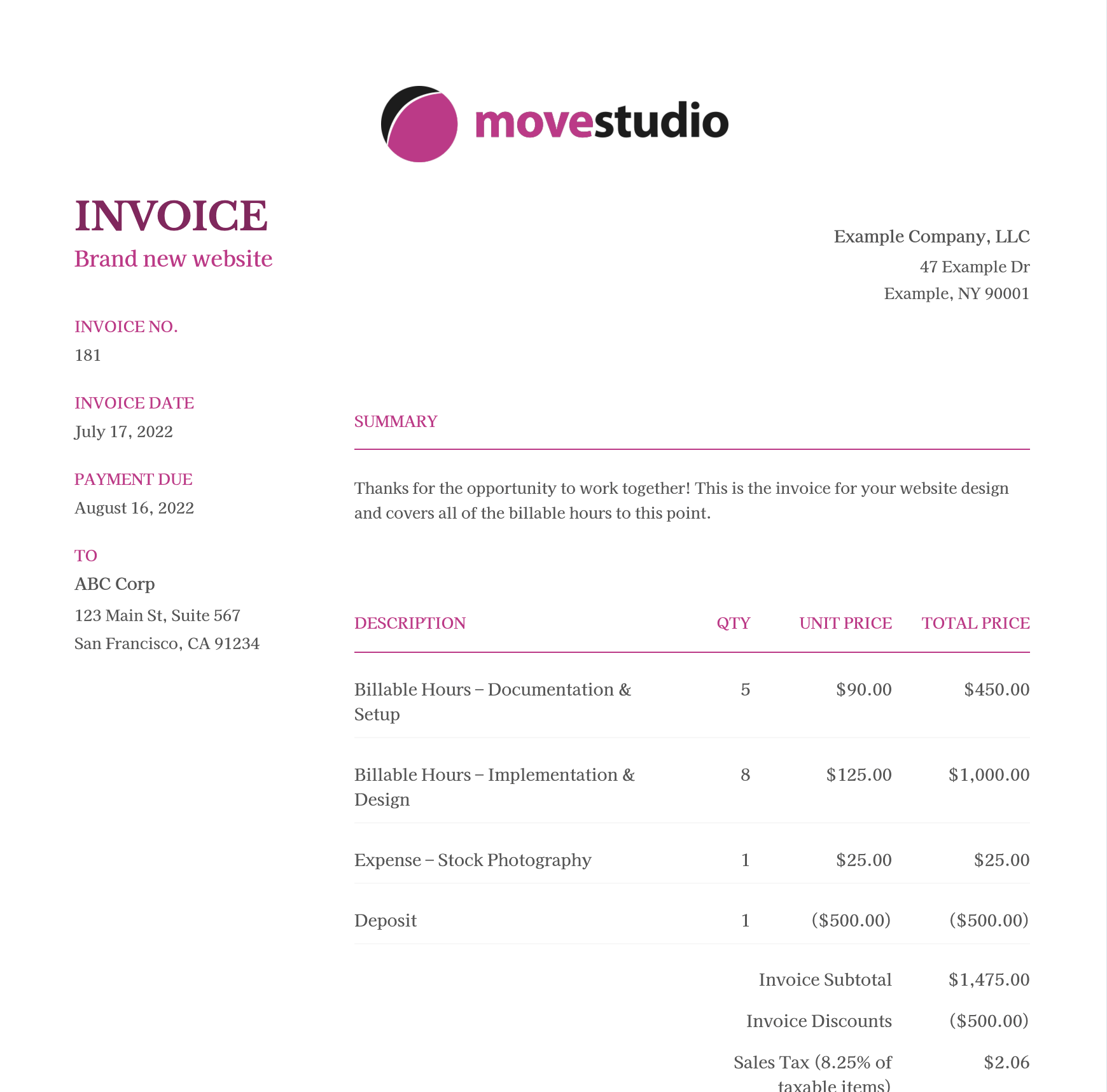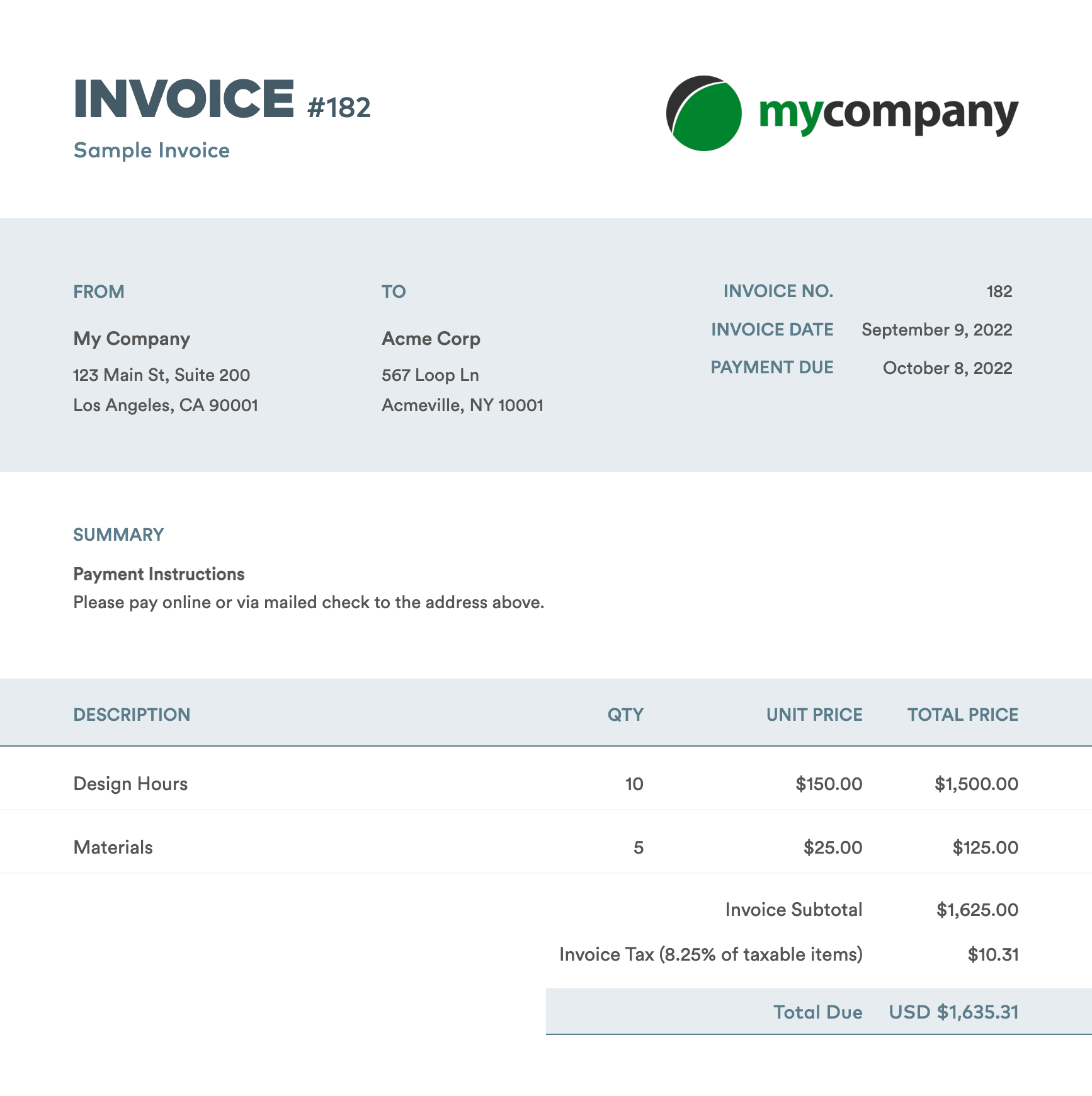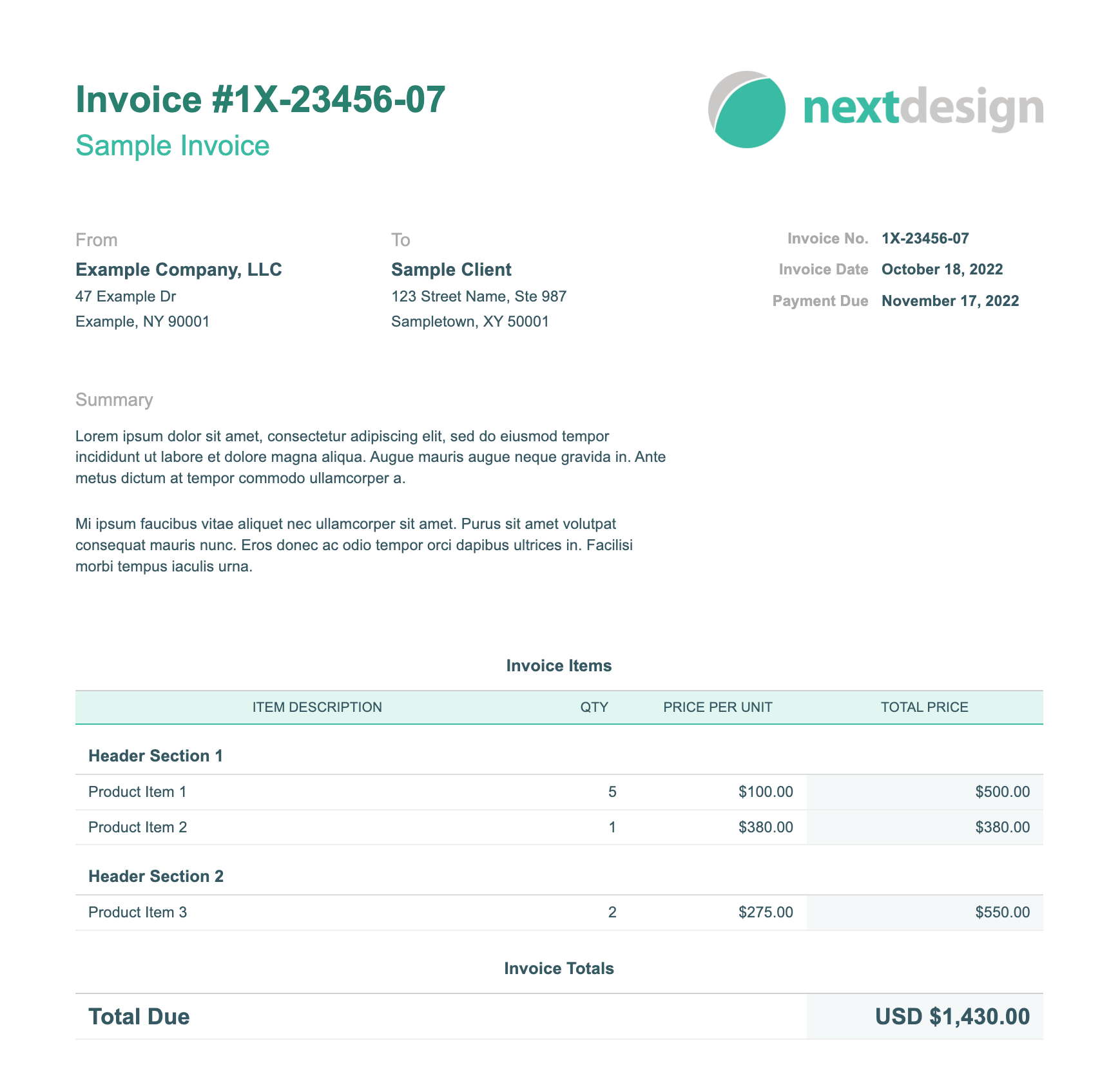 It takes only seconds to get started. We'll help you customize your estimate to your brand.
Get Started Now!
Looking for more than just an estimate template? Clientary is a comprehensive suite of tools for professional service businesses, digital agencies, marketers, freelancers, architects, consultants, law firms, and more! We help you take care of online invoicing, time tracking, proposals, payment tracking, sending estimates and client management.
We're a service that saves you time and improves your client relationships.