The professional services industry is always looking for ways to streamline processes, improve efficiency, and provide the best service possible to clients. One tool that can help achieve these goals is a shared client portal. This type of software allows firms to centralize communication and collaboration with clients, making it easier to stay organized and keep everyone on the same page.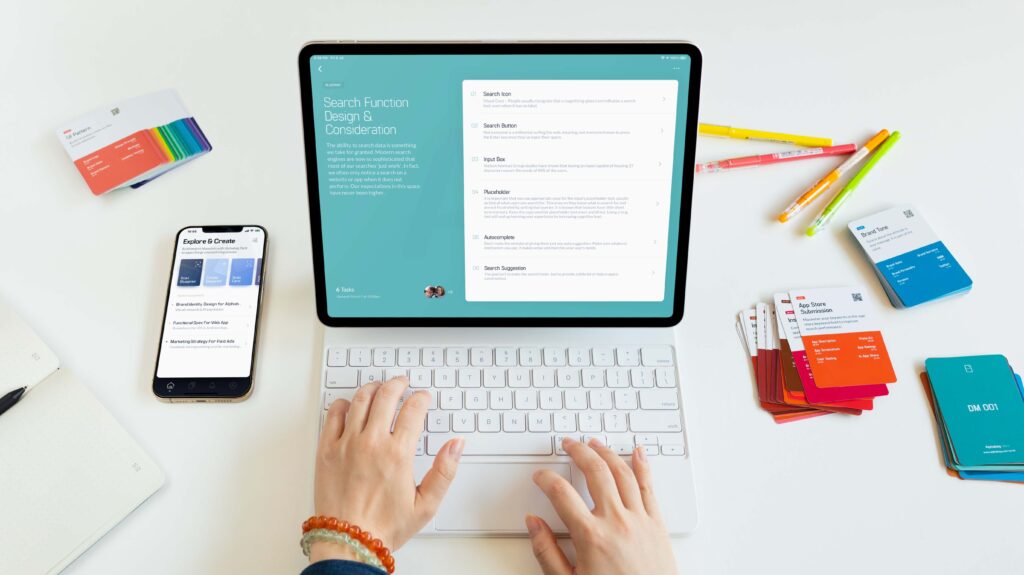 The Benefits of a Shared Client Portal
Improved communication is one of the key benefits of using a shared client portal. With a central hub for client interactions, both the client and the service provider can communicate more effectively, reducing the number of missed emails or phone calls and ensuring that important information is not lost. You can also review previous conversations and track the progress of a project more easily.
Increased productivity is another benefit of a shared client portal. With all information in one place, team members can access and update it quickly, resulting in fewer errors, faster turnarounds, and more efficient use of time. You can also identify potential roadblocks and find solutions more easily with all project information in one place.
Improved collaboration is yet another benefit of a shared client portal. With a centralized hub for communication, team members can work together more effectively, minimizing confusion and reducing the risk of duplicated work. You can also identify areas where additional support is required and delegate tasks accordingly with a clear overview of the project.
Most importantly for your bottom line, a shared client portal can help to build trust and confidence with clients. By providing clients with access to information about their projects, they are able to feel more in control and informed. This can help to reduce stress and to foster a more positive working relationship between the client and the service provider. It becomes easier for them to identify any issues or concerns.
In some cases, the availability of a digital client portal is a prerequisite for clients who know they're entering a lengthy or recurring service relationship with you.
Key Features of a Shared Client Portal
A shared client portal is a web-based platform that allows businesses and their clients to collaborate and communicate in real-time. The key features are what make it an essential tool for businesses seeking to improve client communication. Every business will be slightly different, but here are some key features:
Proposals and review: A first client interaction will typically be a professional proposal that begins their relationship with your business. It would be a surprise to clients if, after onboarding onto your service, past proposals were not accessible.
Task Management: In many cases, in order to start services, a business will need the client to provide key information. For example, a tax business may need tax-related documents. An architecture firm may need the client to provide basic programming requirements. A client portal should help with clear task management so that the client understands what information they owe the business.
Estimates: You may need to send new estimates when changes and new requirements involve budget considerations. A client portal will have these documents readily available to review and approve.
Project Management: Slightly different, but related to Task Management. The ability to have Project status available to clients may be a communication benefit. In this particular case, your client portal's view into your Project situation helps Clients understand progress.
Invoices and Statements: Integrating invoice generation into your client portal software guarantees that all of your client's documents, from proposals to payments, will reside in one centralized location. This streamlines the payment process and ensures that your service gets paid for its work.
Having these key features in a shared client portal will help businesses communicate effectively with their clients, streamline their workflows, and increase their productivity. By selecting platform that includes these features, businesses can take a significant step towards improving their client management processes.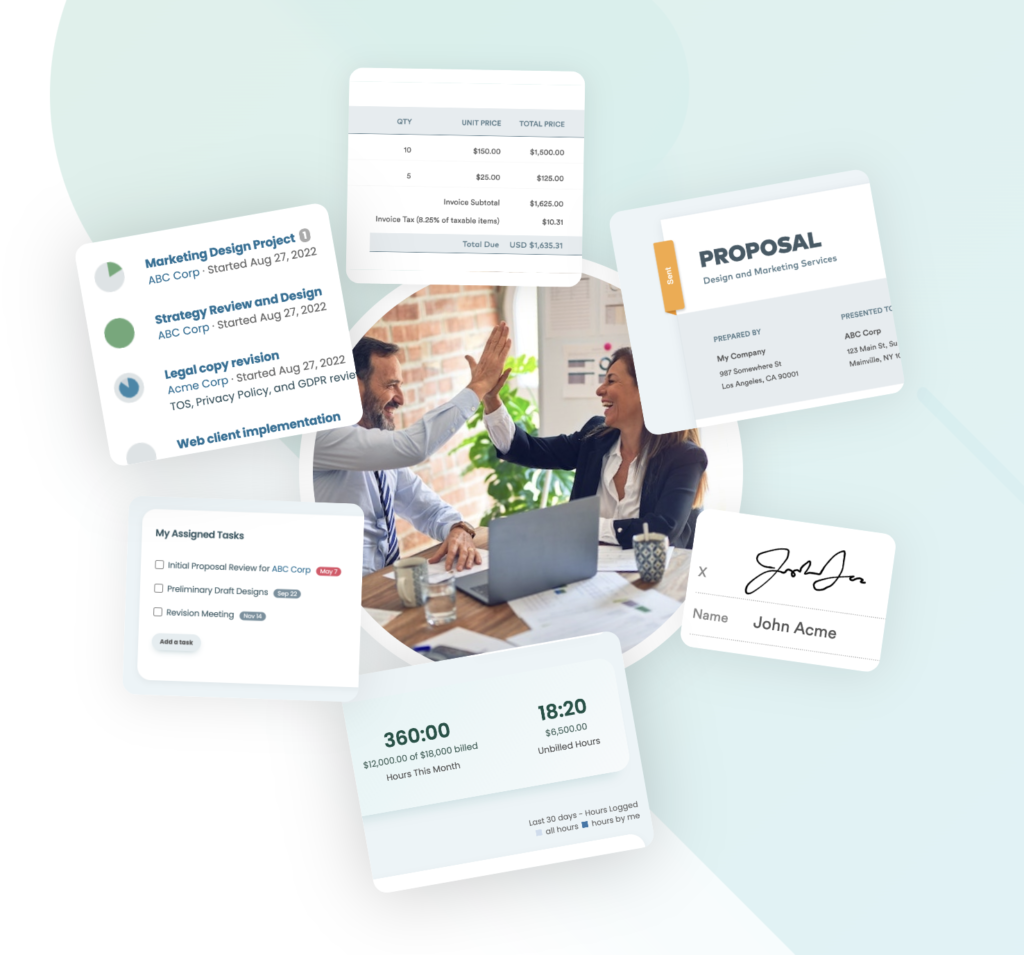 Fast and Easy is Important
Is your business not on the cloud? Do not leave your clients in the dark. Perhaps you can adopt a client portal platform as a key differentiator and start giving your more leads and clients the confidence they need to move forward with your business.
Clientary is an easy-to-use all-in-one solution for professional services businesses. Setup takes only minutes. Everything you need for a robust client portal is built in. Just as importantly, Clientary doesn't require your clients to wrestle with any configuration, so their setup is as easy as yours.
In today's fast-paced and competitive professional services industry, having a shared client portal can be a game-changer. With improved communication, increased efficiency, and better collaboration, firms can take their business to the next level. By implementing and using a shared client portal effectively, professional services firms can enjoy the many benefits it has to offer and provide even better service to their clients.