Last updated on December 4th, 2022
Have you ever wished you could track prospective clients separately from established clients in Clientary? We've launched a new "Leads" section just for this purpose.
We understand that not everyone who knocks on the door is a real client. These leads need nurturing and time to develop into full customers or clients. At the same time, the ability to send Estimates or Proposals is still important to maturing the relationship.
Our goal at Clientary is to be a full-suite for all client-facing workflows. With this in mind, we felt it was important to add the ability to track Leads in Clientary.
You'll find leads under the same section as Clients, making it easy to jump back and forth between the two.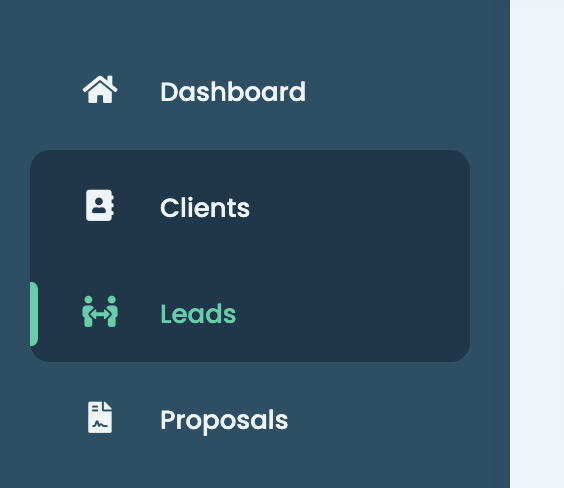 The Leads functionality in Clientary also allows your team to treat Clientary as a full-fledged CRM for your business. Besides sending Proposals and Estimates, you can also add a Lead Value and track the Lead Age.
Leads can be Won, Lost, or Closed.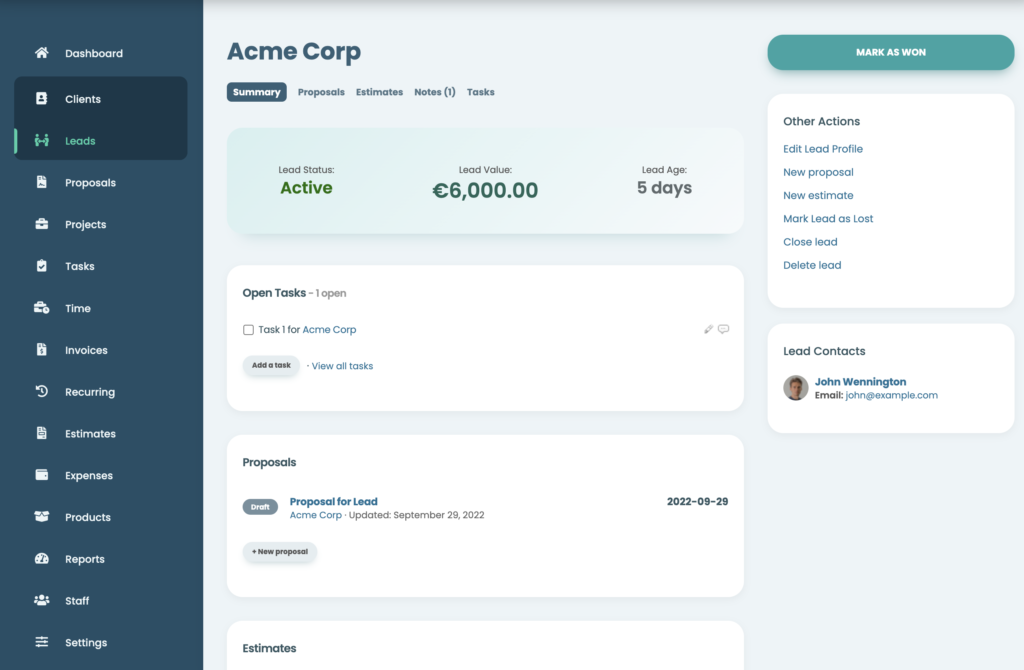 Lastly, we understand that it's important to be able to track the progress of your Leads and the performance of your past Leads. For this, we're also introducing a new Reports section just for Leads.
Eager to try it out? The good news is that Leads is available for all Clientary plans.